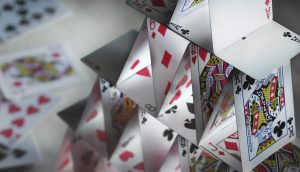 With the second pre-season game in the books, a big debate in the Vikings community has taken place, is this team ready for week one against Cincinnati? Moreover, is this team good enough to win its first championship?
I believe it is pretty clear that after the terrible season last year the team got in the "all in mode". With the help of Rob Brzezinski (the Salary Cap magician), the team brought some vets in one year deals, extended Barr and Hunter contracts and did a pretty solid Draft.
By the start of training camp, everything was looking good, many players getting back after lost some time with injuries last year, the defense improving with the new additions and some players stepping up in year two. However, this entire happiness do not even last for one whole week and a problem showed up: Covid case e Covid Protocols.
Before the first night practice, Vikings' third round pick QB Kellen Mond was diagnosed with covid-19 and that made him lost the ten next days, but not only that, by de NFL Covid Protocols all unvaccinated players that had high contact with him should be away to, making the start quarterback Kirk Cousins (and QB Nate Stanley) miss five days of practice.
In addition, the "Aliens Abductions" kept rolling during the camp and pre-seasons games broughting down big promises as Christian Darrisaw, Wyatt Davis, Justin Jefferson, Adam Thielen, Kene Nwangwu and Anthony Barr.
As the result of all this chaos, we lost the first two games but more important, we did not found any bright insight of those players who joined in place of players who were being spared or injured. The team showed itself as a house of cards, where can stay solid with all your pieces in place but will fall off with just a little breeze, and this year we have two big storms getting closer, injuries and Covid.
We cannot never predict injuries, but the lack of replacement is concerning. Dede Westbrook, KJ Osborn and ISM cannot show an outcome close to Thielen and Jefferson. Mattison is not as good as Cook, Rashod Hill is (with good eyes) average, Dozier is still on the roster, the backup safeties are lost and more important, Jake Browning and Kellen Mond showed not be in level of a backup quarterback job. All this is potentiated by covid protocols and our low vaccine rate, less than 70% of the players are fully vaccinated. Remembering what happened some weeks ago, only takes one player infected to place many others on Covid-list.
There is plenty of time to heal bagging up players, coach the backups, improve the game play, take the shot, protect the team but we have to wait and see, will the organization be able to educate its players to be vaccinated? Will the offense listen to Zimmer and play more vertically? Will the linebackers group be ok without Barr? The answer to those questions and many others we should figure out in the next days (for good or bad).